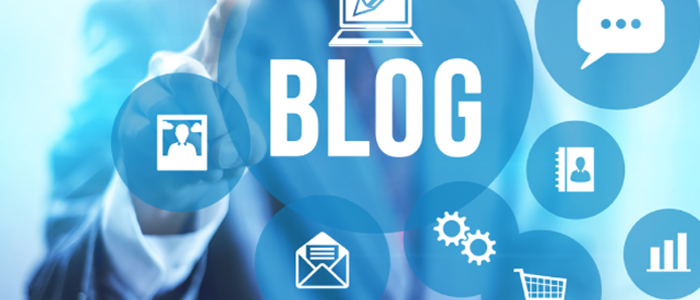 The Facebook Challenge and Our Approach
As you know the cost to boost a post depends on how many people you want to reach on Facebook® and the demand on these users. We will dicuss different budget options to boost posts in order to create an analytics history. We found when using Facebook®, they use a model based on per thousand impressions (CPM = Cost Per Thousand) of ad inventory. So estimating that you have a budget of $200 per week. Assume that Facebook needs to make $5 per thousand ad they serve (CPM). If you have a $40 daily budget, then you can serve up 8,000 impressions a day or 40,000 per week.
$40 daily budget = 8,000 impressions a day = 40,000 per week
Based on these impressions, we recommend creating a "Conversion" campaign. This will allow you to filter down and not waste ad dollars. Once those parameters are set over the first month, we can load them for future campaigns and compare analytics from week-to-week and month-to-month. Since posting on Facebook is a bidding process, you may reallocate funds to higher bids in order to get the same audience result as time goes on, especially at higher demand times. If you lower your bids below Facebook's recommended level, you will be charged the full amount with dismal results.

Specifics: Monitoring your posts with the standard 4 Components of Successful Facebook® Ads.
It's visual. Visual content is not only treated more favorably in the Facebook algorithm, but it's also more likely to be shared and remembered than written content. No matter what type of ad is created, your image needs to be visually appealing. Also, unlike traditional ads that are stand-a-lone imagery. Facebook® and other social platforms create stories. These stories are side by side, tied to each other to create a live campaign. There are apps that will help create this visual story for you. I will save that for another day.
It's relevant. Relevance is critical for success when using Facebook advertising. Remember, you are spending money when someone views or clicks on your ad. If you're showing ads that aren't relevant to your target audience, you're wasting your time and money and will likely not see success with any kind of advertising.
Facebook advertising platform that rates your ads and gives you a relevance score, similar to Ad Rank in Google® AdWords. The more relevant your ad image, ad copy, and destination page is to your audience, the higher your score is — and the more favorably Facebook will treat your ads and the lower the costs.
A better description of relevancy score is click-through rate, (CTR) is the number of clicks on your ad divided by the number of impressions. A higher click-through rate will indicate a higher relevance, and thus more value to your audience. Facebook® will see this and lower your overall cost, though if you're optimizing for CPC cost-per-click, the more clicks you get the more you'll spend. Still, aiming for a high CTR can help the cost of your ads and its performance.
Include an enticing value proposition. The value proposition tells the reader why they should click on your ad to learn more about your product. How is your product or service different from any other? Why should the viewer click on your ad to see your website, product or event? Your value proposition should be believable.  Use your marketing team to maintain your campaign's identity through this social medium, breaking through the noise of this uniquely driven generational landscape.
It has a clear call-to-action. A beautiful and relevant ad is great, but without a call-to-action (CTA), your viewer might not be compelled to take the next step. Add a CTA to create a sense of urgency to your viewer. Your CTA should encourage people to click on your ad now. This is even more important as we produce ads via Facebook. If click thru rates run lower and lower pushing the same ads will incur Facebook's algorithm to charge more and more.
The 3 Primary Formats for Facebook Ads,
Facebook® Business Source
Format 1: The Right Column Ad - This type of ad is the most traditional on Facebook, it appears on the right side of a user's Facebook News Feed. This is the first type of advertising Facebook had, and it still exists today.
Although ads in the News Feed are likely to get higher engagement metrics due to its native advertising features, right column ads shouldn't be forgotten. We often see less expensive clicks and conversions when using these ads. In order for a right column ad to be successful, it needs to be relevant, have a value proposition, a good visual, and have a call-to-action.
Format 2: The Desktop News Feed Ad - This type of ad appears directly in a user's News Feed when they access Facebook on a desktop computer, and it looks more like native advertising. In our experience, these ads have a higher engagement rate than right column ads, but they can also be more expensive. These ads must follow organic Facebook posts best practices and be both engaging and visual.
Format 3: The Mobile News Feed Ad - Like the desktop News Feed ad, this type of ad appears in the user's mobile News Feed and displays like an organic post from people and Pages that they follow. This medium will be a high priority for us, as millennials use their phones exponentially more than any other generational group.

The company, product and service names used in this web post are for identification purposes only. All trademarks and registered trademarks are the property of their respective owners.